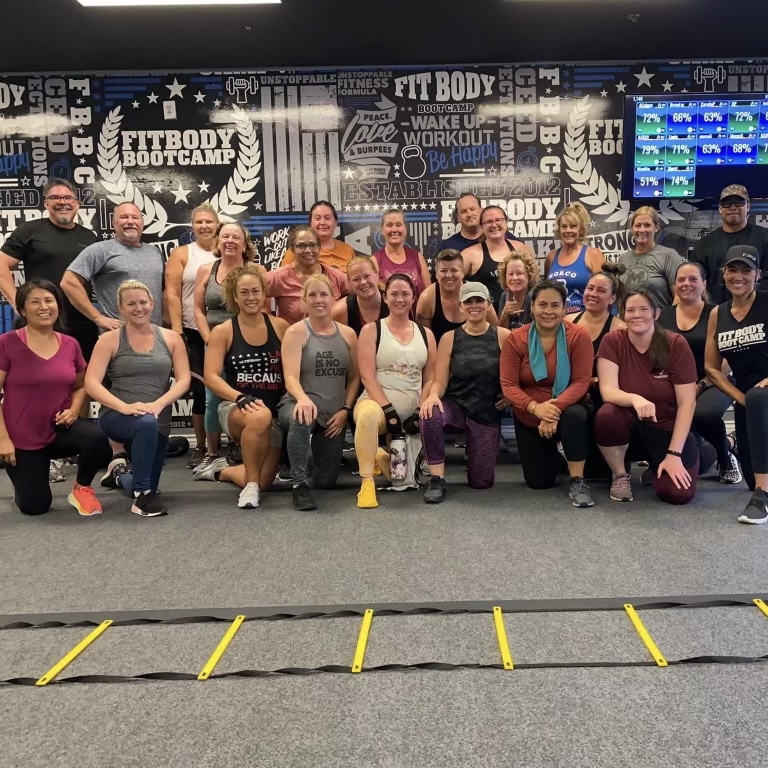 Norco Fit Body BootcampResults Driven Fat Burning/Toning Classes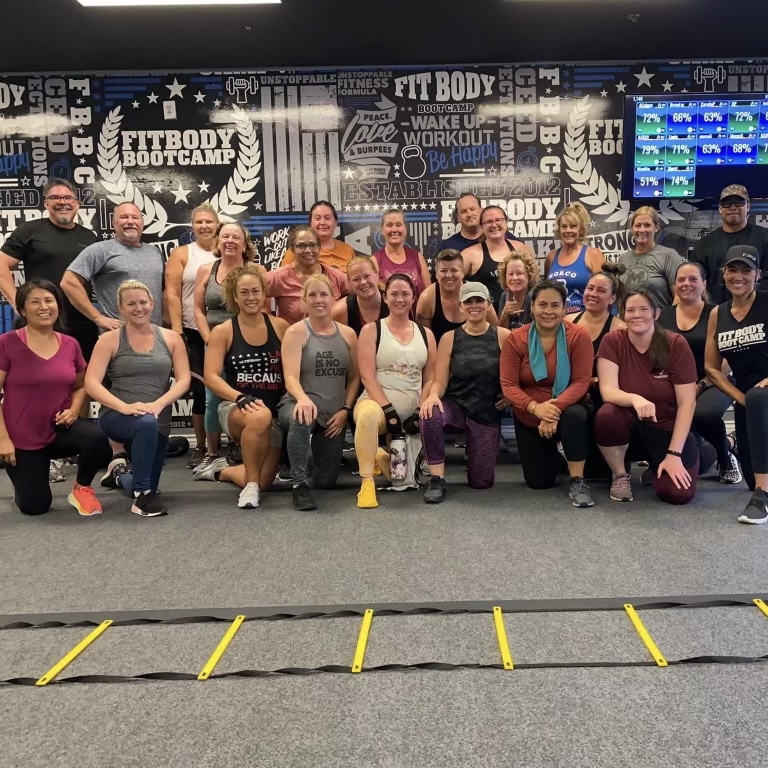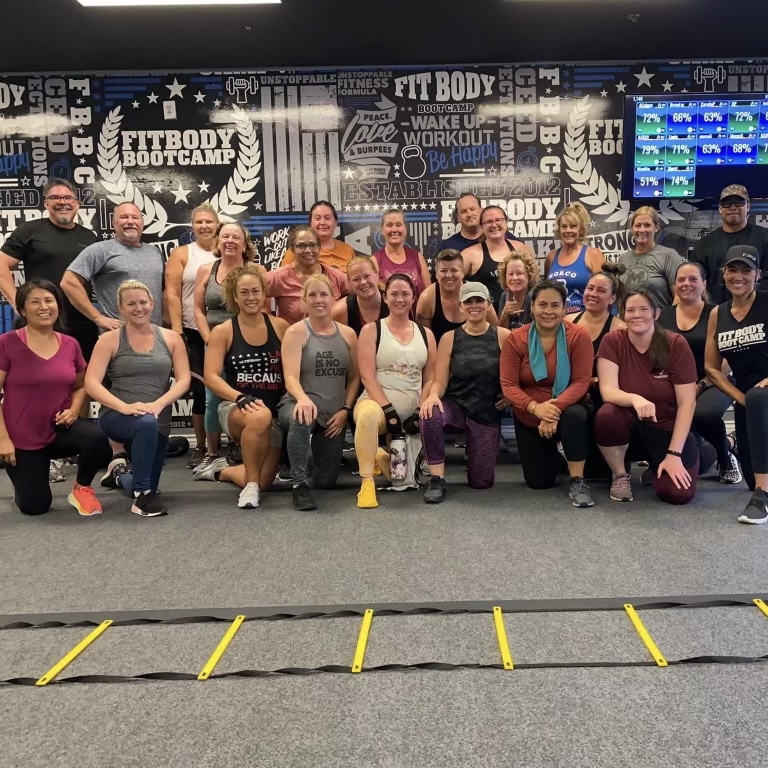 ---
Training facility: Norco Fit Body Bootcamp
Bio: At Norco Fit Body Boot Camp, our fitness classes are not "classes" in the traditional sense, but results-driven, sessions focused on weight loss and body toning.
AFTERBURN: TWICE THE WORKOUT IN HALF THE TIME!
Our signature 30-minute Afterburn workouts combine High Intensity Interval Training (HIIT) with Active Rest Training to produce fun workouts that burn twice the calories in half the time and keep your metabolism running at a higher rate for up to 36 hours post workout.
Every Fit Body Boot Camp session is led by a certified coach to ensure that you get the best workout, most fat burn while keeping you safe and injury free!
Hours of availability: Mon-Friday:5:00AM – 7:00AM, 8:30AM – 10:00AM, 4:30PM – 7:30PM
Saturday:7:00AM-9:00AM
Specialty:  Sustainable weight loss transformation, tonning, group classes
Website: fitbodybootcamp.com
Instagram: @fbbcnorco
BreckenFitGroup Functional Training and Fitness Center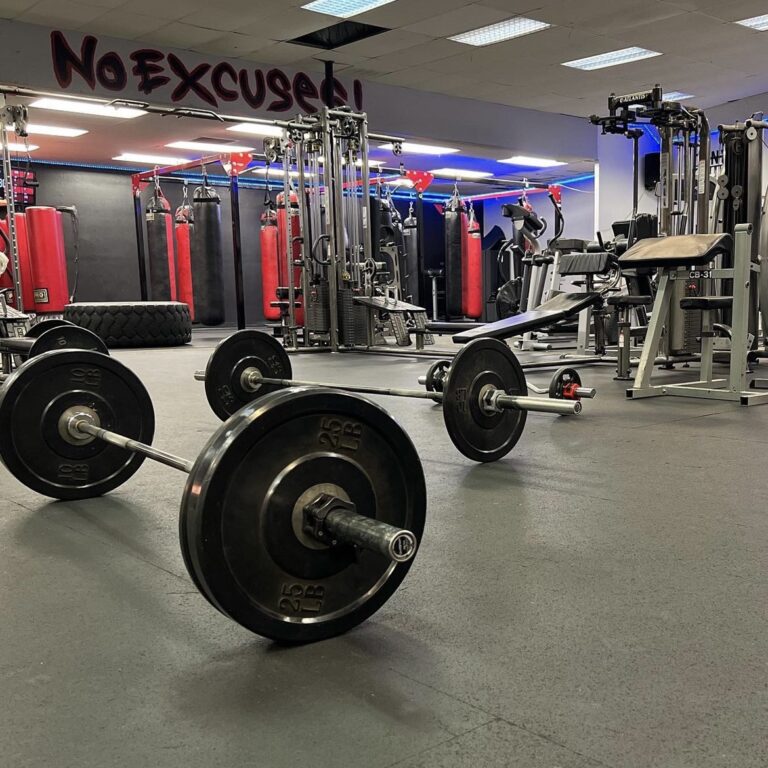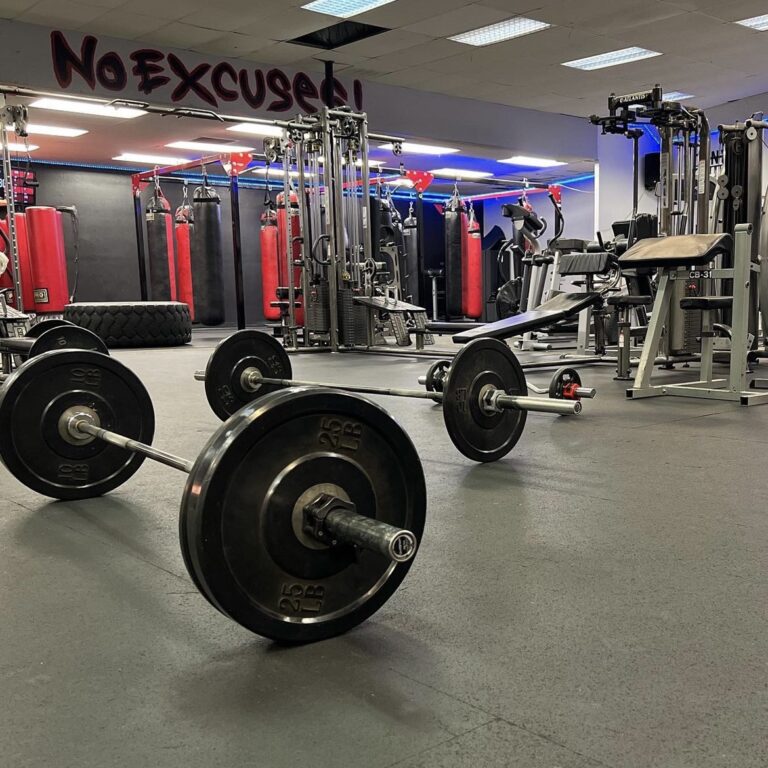 ---
Training facility: BreckenFit
Bio: BreckenFit has been changing lives since 2005 with proven training systems that incorporate functional fitness, Olympic lifting, hiit training, boxing and kickboxing. Show up to BreckenFit any time all day every day and enjoy a challenging 60 minute workout that you can do at your own pace. Every day is a different workout to enjoy in a fun and encouraging family atmosphere.
Hours of availability: Mon-Thursday: 5:00AM – 8:00PM, Friday: 5:00AM – 7:00PM, Saturday: 8:00AM – 12:00PM,
Sunday: Closed
Specialty:  Our specialty is delivering results and changing lives. It doesn't matter if you want to lose weight gain weight or just get stronger, our programs are tailored for any fitness and strength level. We hold our members accountable with monthly measurements and inbody test to make sure everyone stays on track with reaching their goals. We use state of the art technology to help motivate and encourage our members like my zone heart rate monitors and impact bag sensors. We only charge $99 a month with no contract or enrollment fees.
Website: BreckenFit.com
Instagram: @breckenfit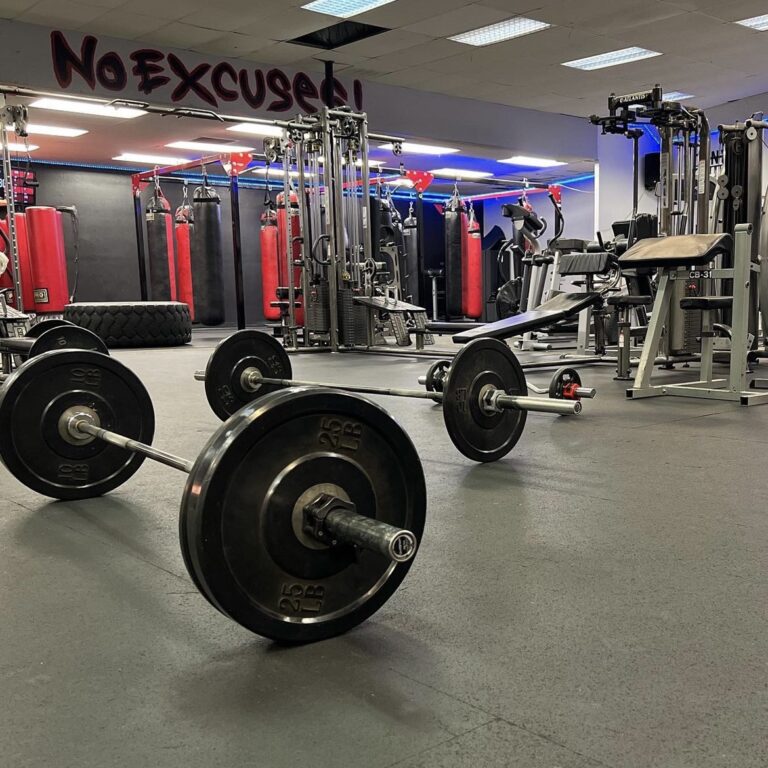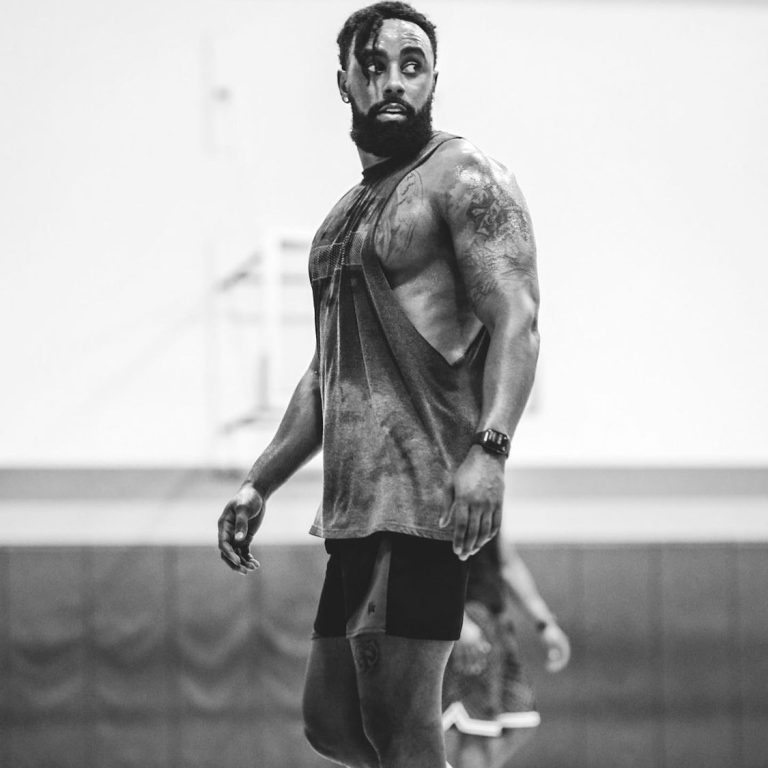 Andre Wheeler Certified Personal Trainer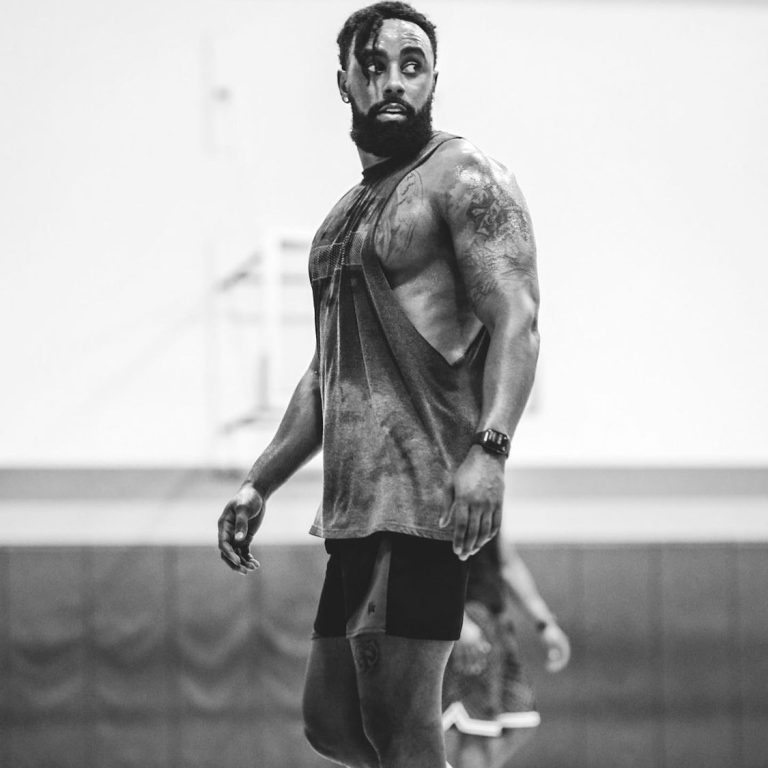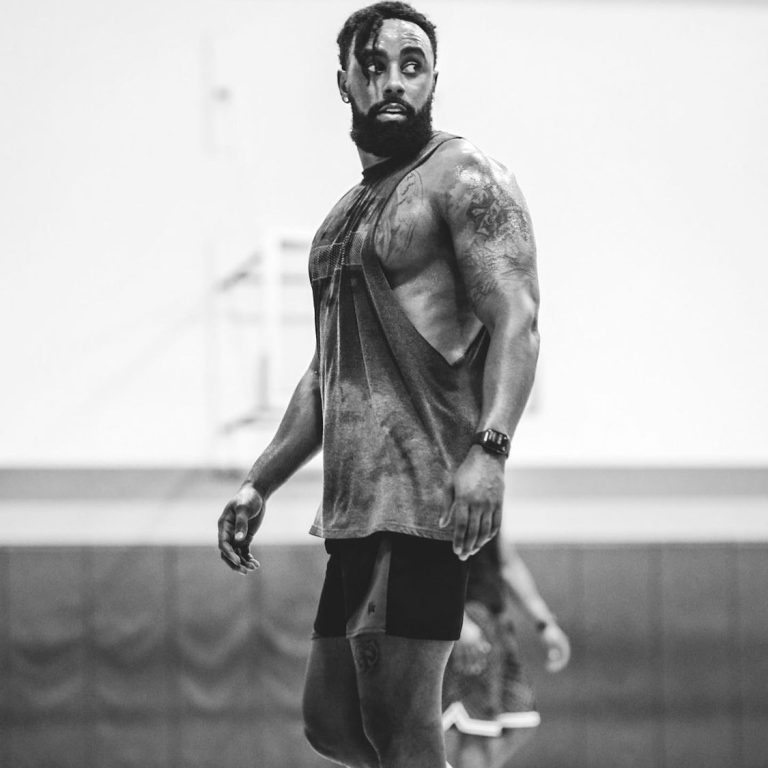 ---
Training facility: Ufit Gym, Corona CA
Bio: I've been in the fitness world the last 3 years. I've played basketball my entire life and went from being skinny to adding on 30 pounds of muscle. My favorite part about coaching is seeing my clients confidence grow after every session.
Hours of availability:
5am-8pm
Specialty: Weight loss, weight gain, athletic training
Contact: (951)234-1021,
Email: [email protected]
Victoria Darby Certified Personal Trainer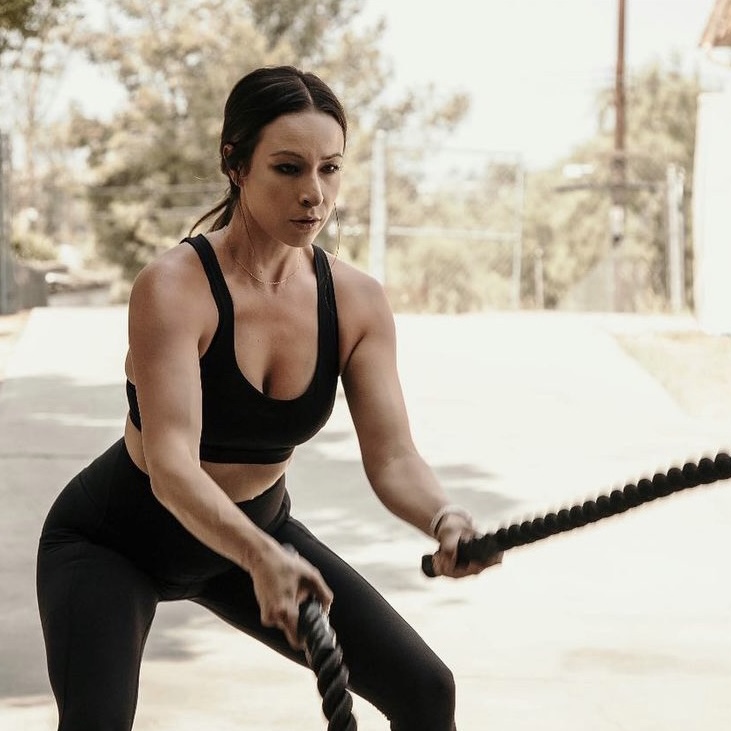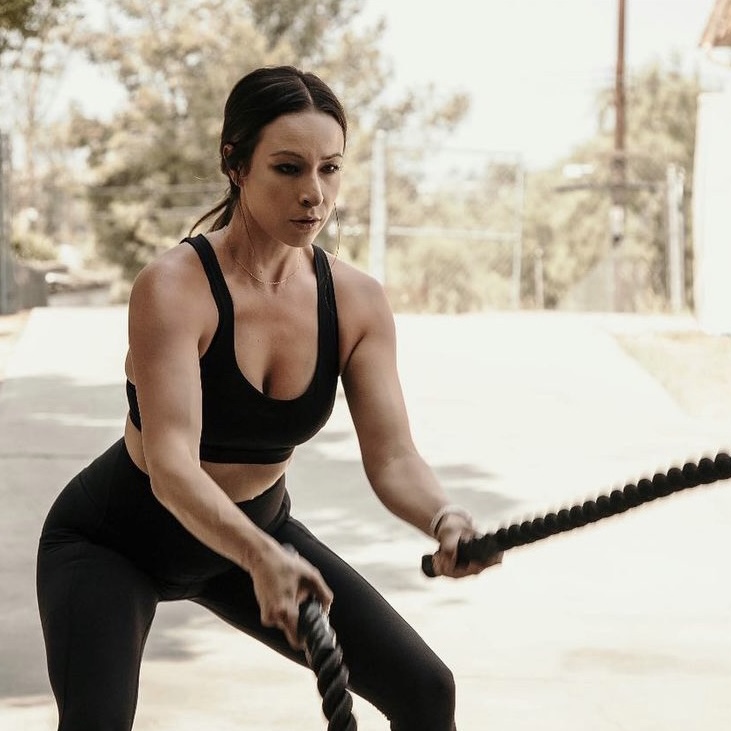 ---
Training facility: FAYM Private Gym Norco, CA
Bio: I grew passionate about health and fitness after starting my own weight loss journey 5 years ago. I struggled with alcohol and the negative effects that daily alcohol use had on my life. I knew I needed to make a change – not only for myself but for my kids. Knowing that they needed a strong role model to look up to, I made some huge adjustments. I turned my life around, and that's when I decided that I needed to help as many women as possible to also make those healthy lifestyle changes; in order to become strong role models for their children.
Hours of availability:
Monday-Saturday 6am-12pm
Specialty: Weight-loss, strength training, small group training, postpartum
Contact: 951-847-5217
Email: [email protected]
Social Media:
Instagram – @victoriaadarby, @fitasyourmother
Facebook – Victoria Darby, Fit As Your Mother
TikTok – @fitasyourmother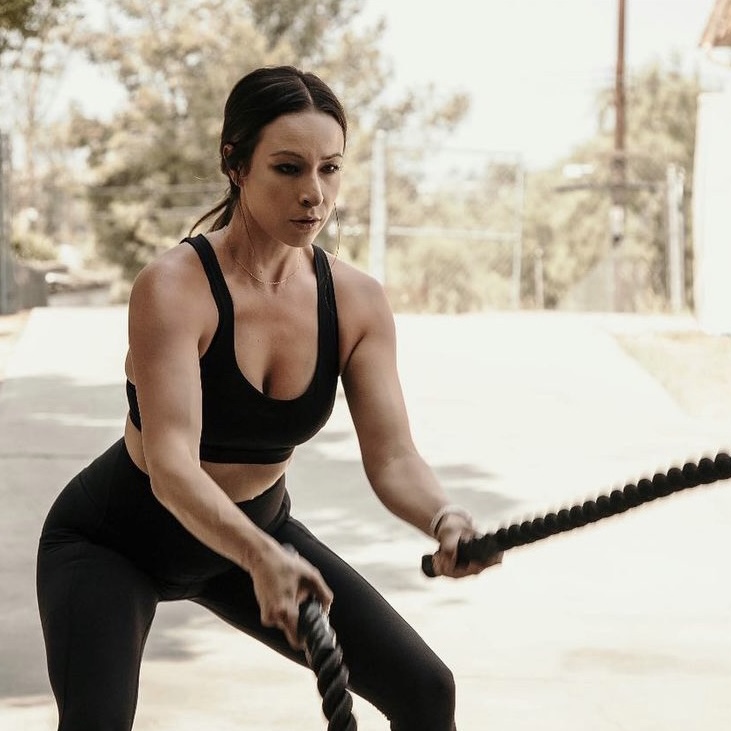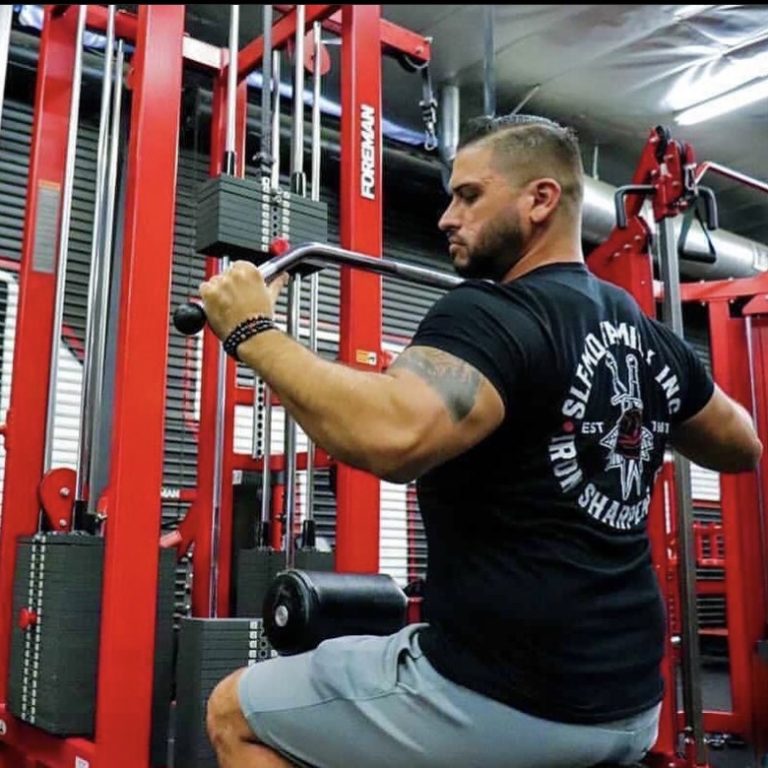 Stephen Hernandez Certified Personal Trainer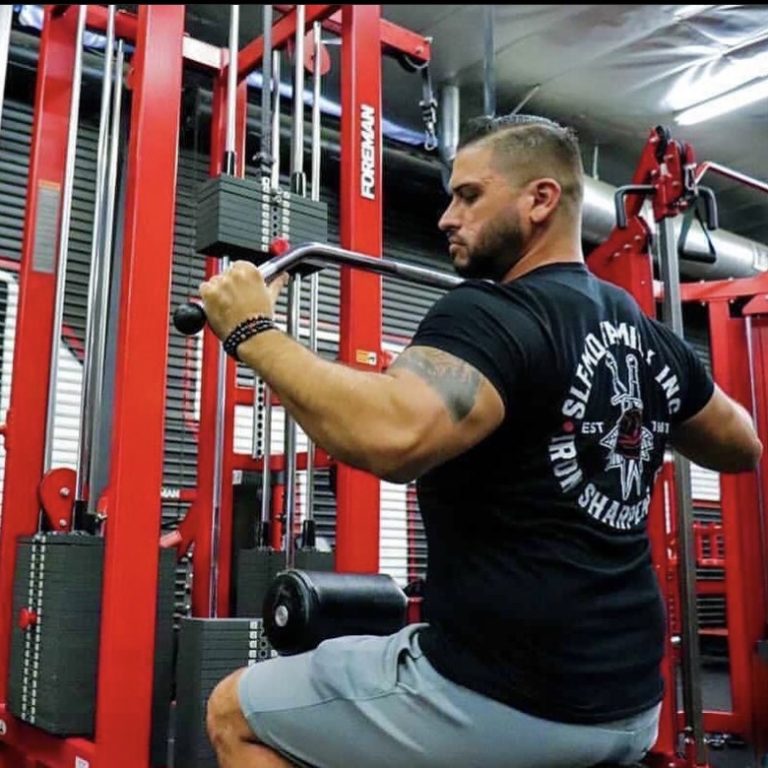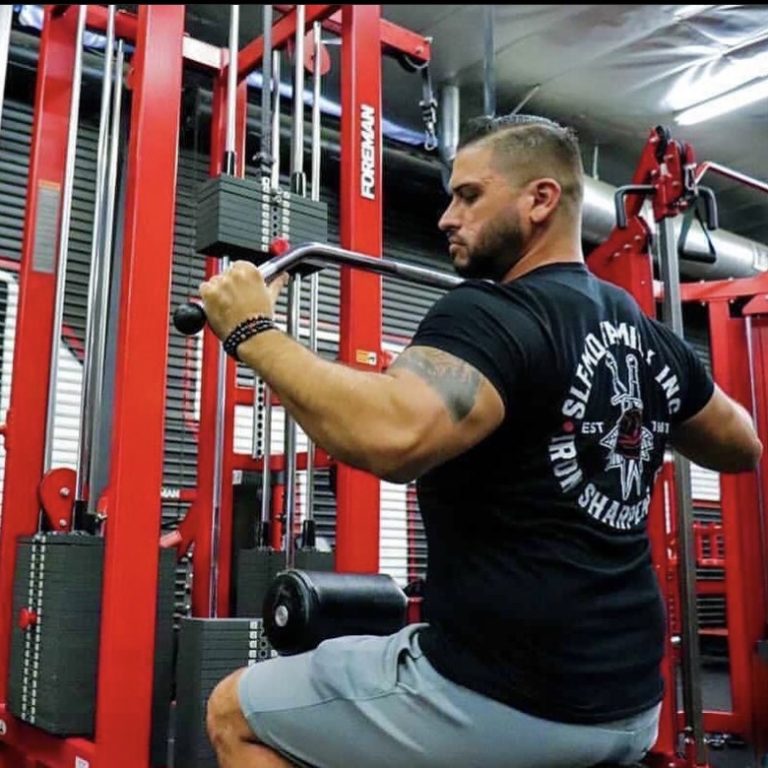 ---
Training facility: Self Made Training Facility, Corona
Bio: Hello! I've been into fitness and building muscle since I was a teenager. Growing up, I was always the skinny kid so I decided I wanted to put on some muscle and get stronger. Now it's become so much more and I live for it!
Hours of availability:
Tues-Saturday, 5am-6pm
Specialty: building muscle, weight loss/gain
Social Media:
Instagram: @Steebo_88
Facebook: Stephen Hernandez
Jay Train Certified Personal Trainer, Sports Training Specialist, Transformation Specialist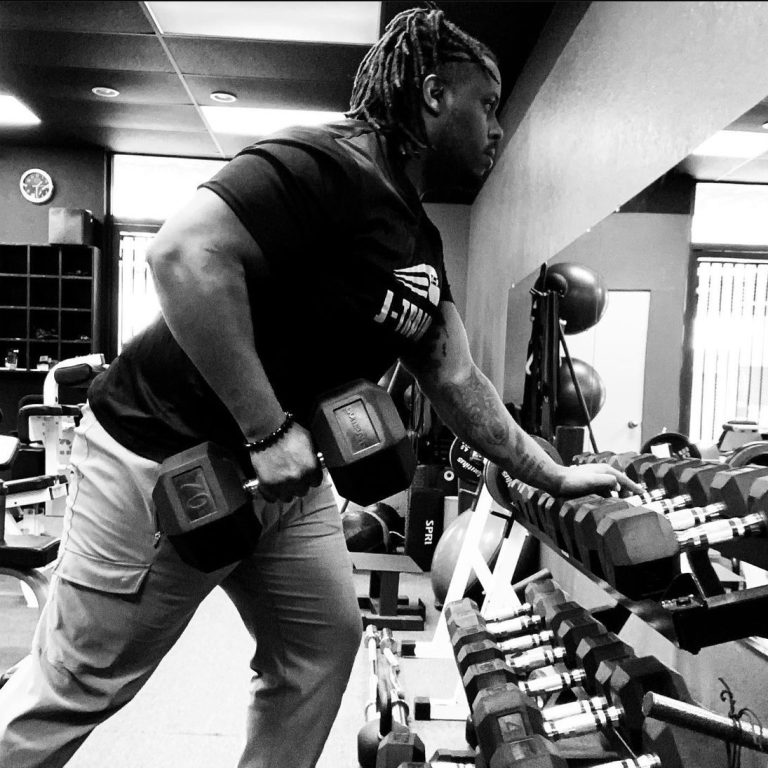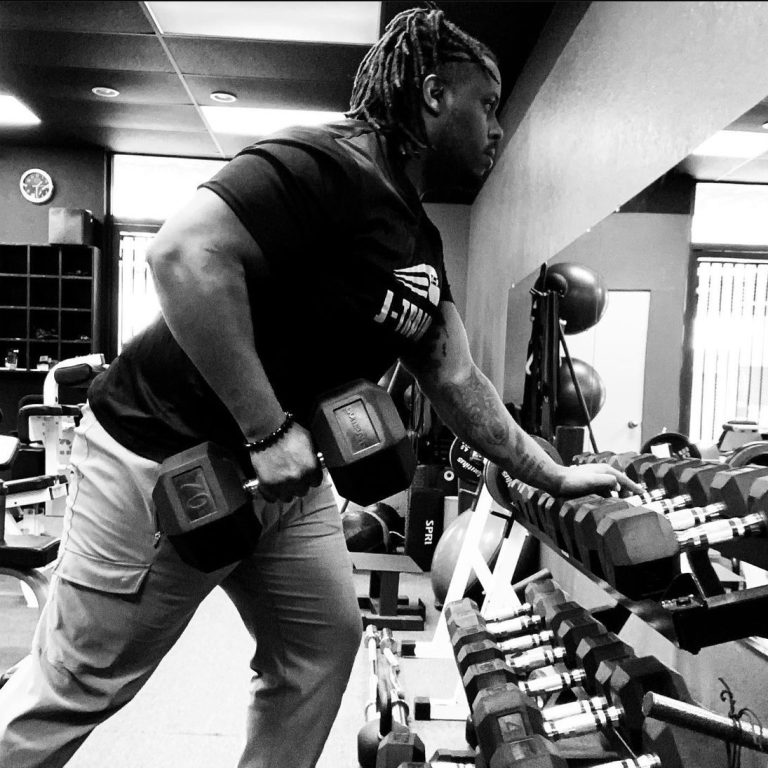 ---
Training facility: UFit Corona CA, Esporta Norco CA
Bio: Former Arena Football Athlete now Trainer. Training clients from Athletes to someone just looking to better their fitness lifestyle.
Hours of availability:
M-F 5am-8am, Sat- Sun 5pm-8pm
Specialty: Athletic training, weight loss, strength and conditioning, Transformation coaching
Website: Jtrainfit.com
Social Media:
Instagram: @Jay_train27
TikTok: @JayTrain.fit01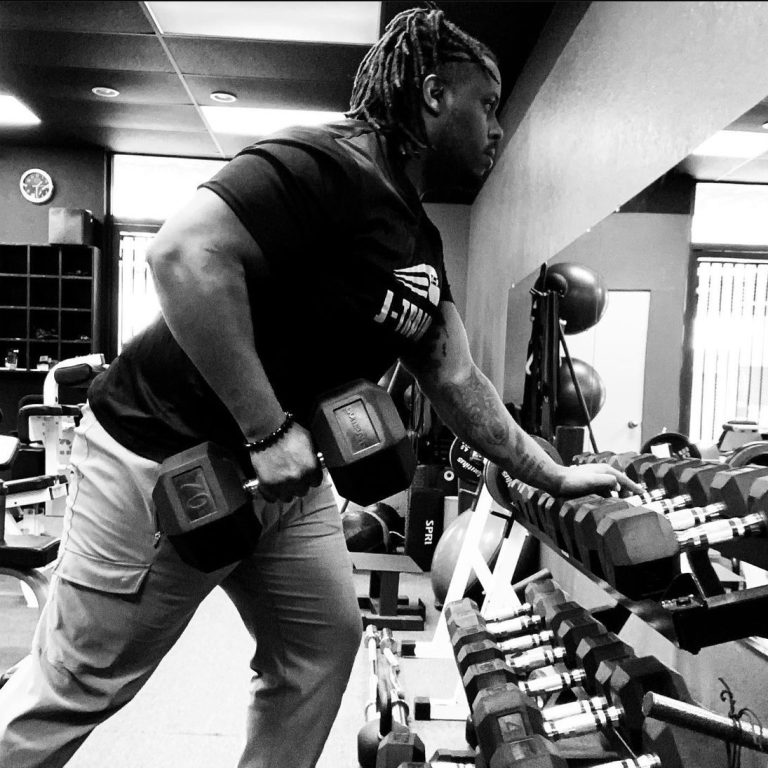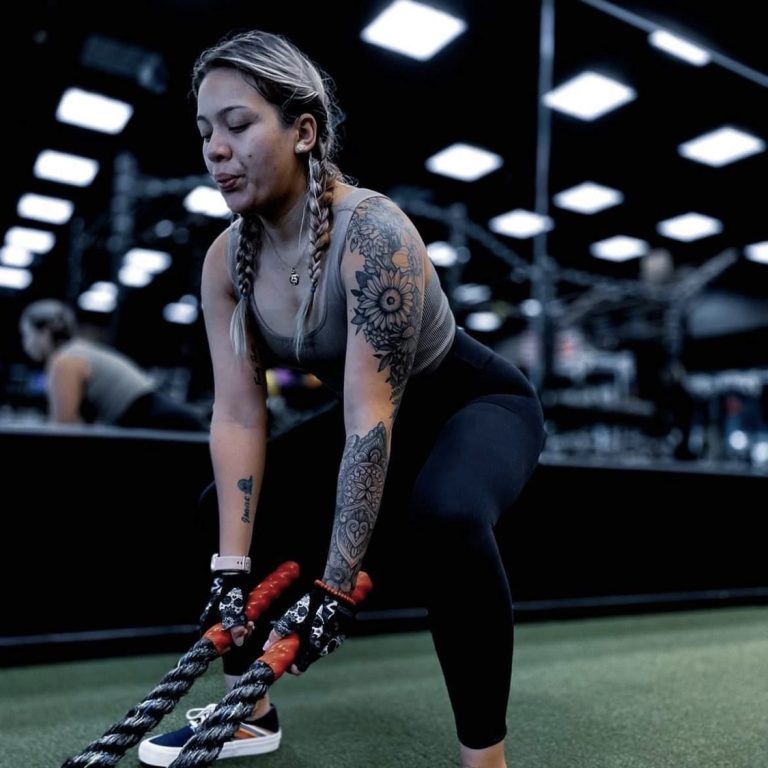 Jazmin BrittonCertified Personal Trainer & Nutrition Coach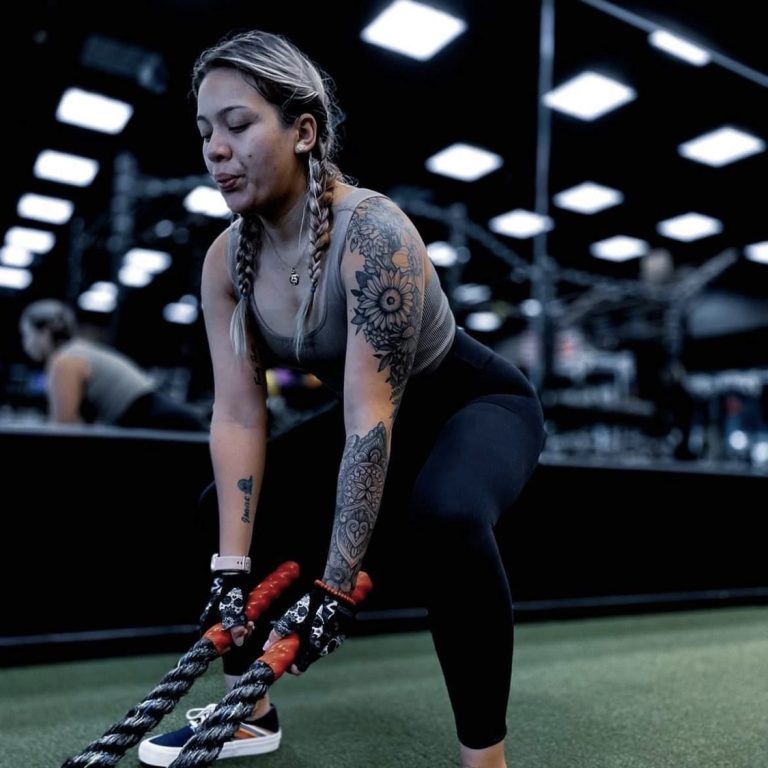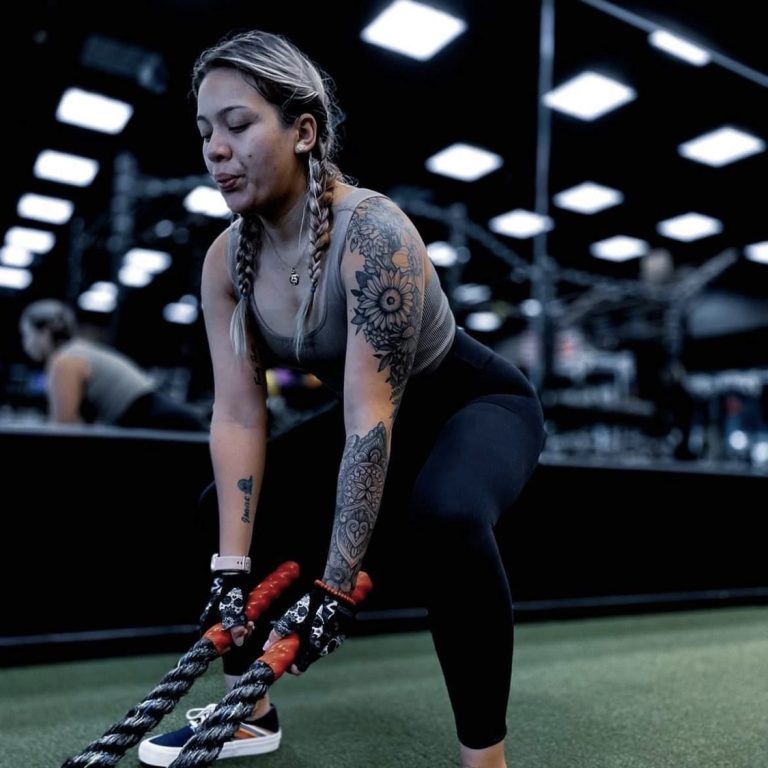 ---
Training facility: Personal Garage Gym. Fully equipped
Bio:I have been in the industry 3 years, but my fitness journey started about 12 years ago. I care deeply about my clients, and there's nothing of more value to me than helping somebody go through an experience that makes them happy, confident, and strong. I realize how being overweight affects many aspects of your life, and I want to be there for you and help you discover the benefits and joys of training that helped me become the person I am today. 
Hours of availability: 8:30am-12:00pm and 4:00pm-8:00pm
Specialty:  Weight-Loss, Post-Partum, Online coaching, Nutrition Plans
Website: Fittacofitness.com
Social Media:
Instagram: @fittaco27
Andrew "StixO" WeakleyCertified Personal Trainer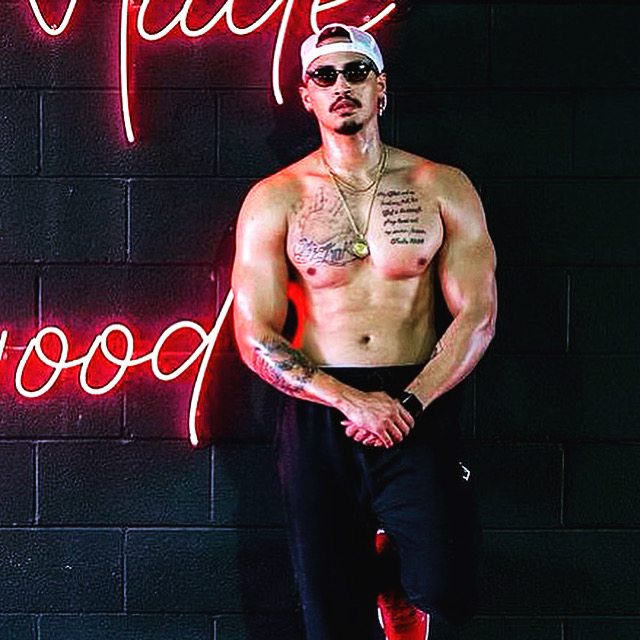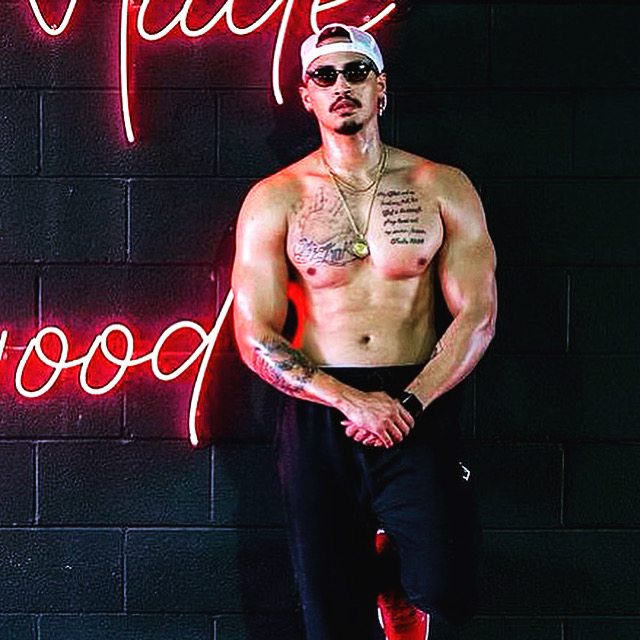 ---
Training facility: SelfMade Gym, Costa Mesa, CA. (Online Training also available)
Bio:I have been a personal trainer for 8 years, being mostly underweight most of the life. Hence the nickname "Stix" lol. I know first hand the struggles to gain weight and real size. I preach to my clients Rome wasn't built over night. Stay locked in and stay the course and things will happen!
Hours of availability: Mon-Sun, 6:00am-6:00pm
Specialty:  Weight Loss, Athletic Training
Contact: (909) 632-3303 [email protected]
Social Media:
Facebook: StixAndStonesFitness
Instagram: Stixo26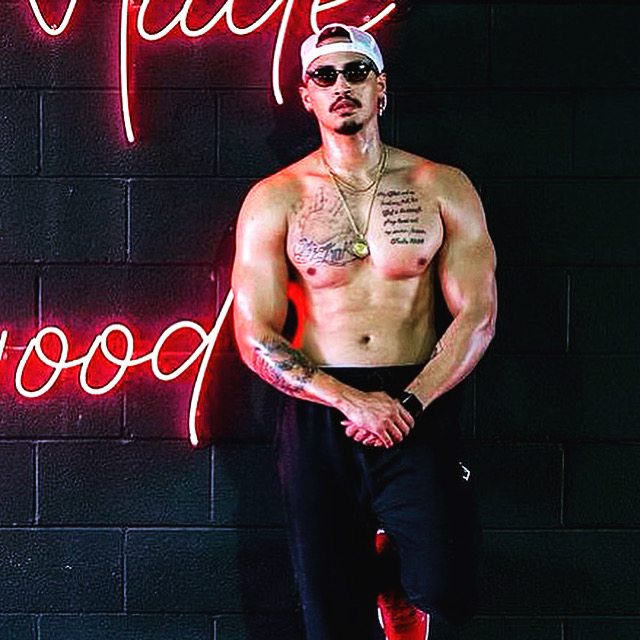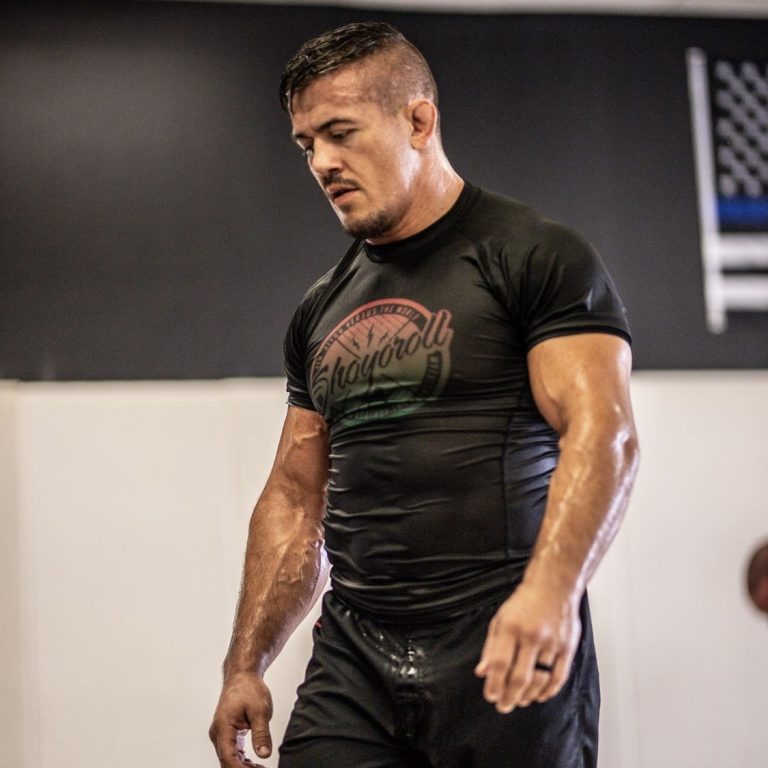 Stephen MartinezWorld Champion Jiu Jitsu Coach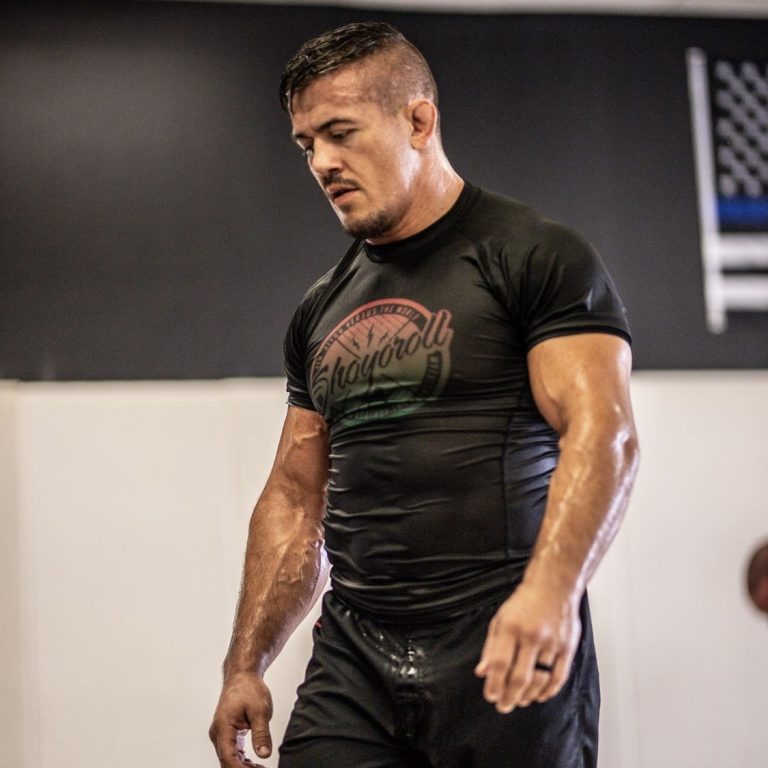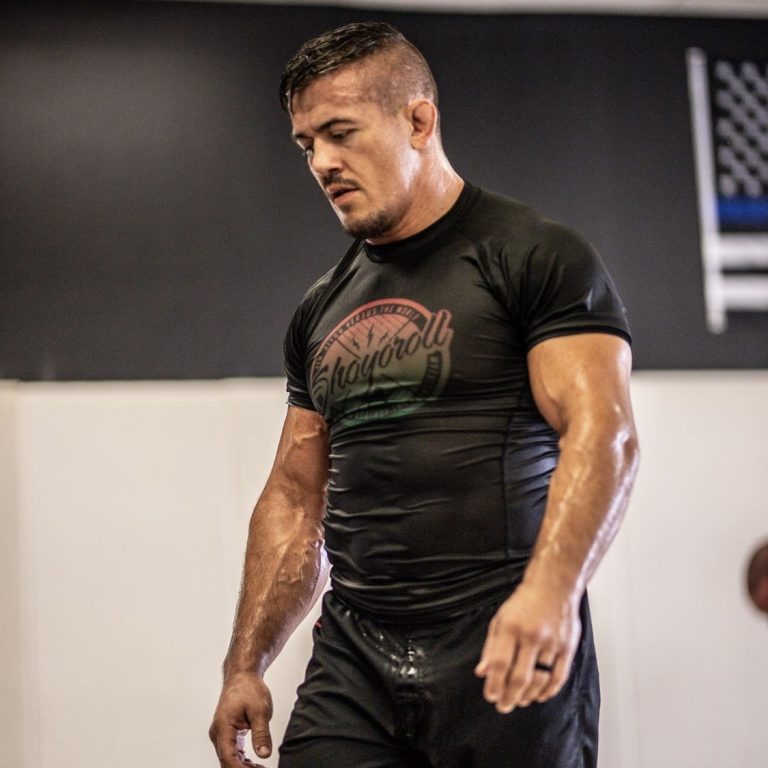 ---
Training facility:  Peerless Jiu Jitsu Academy, Corona CA
Bio:Peerless Jiu Jitsu Academy is here to offer world class Jiu Jitsu instruction, while striving to make and leave a positive impact in our community. Owner and head instructor Stephen Martinez is a 2X IBJJF Black Belt World Champion and a 3X IBJJF Black Belt Pan Am Champion.
Hours of availability: https://peerlessjiujitsu.com/schedule/
Specialty:  Jiu Jitsu
Website: www.peerlessjiujitsu.com
Social Media:
Instagram:@peerlessjiujitsu