Cut off time for next delivery
0
0
:
0
0
:
0
0
:
0
0
Sunday, December 17th 2023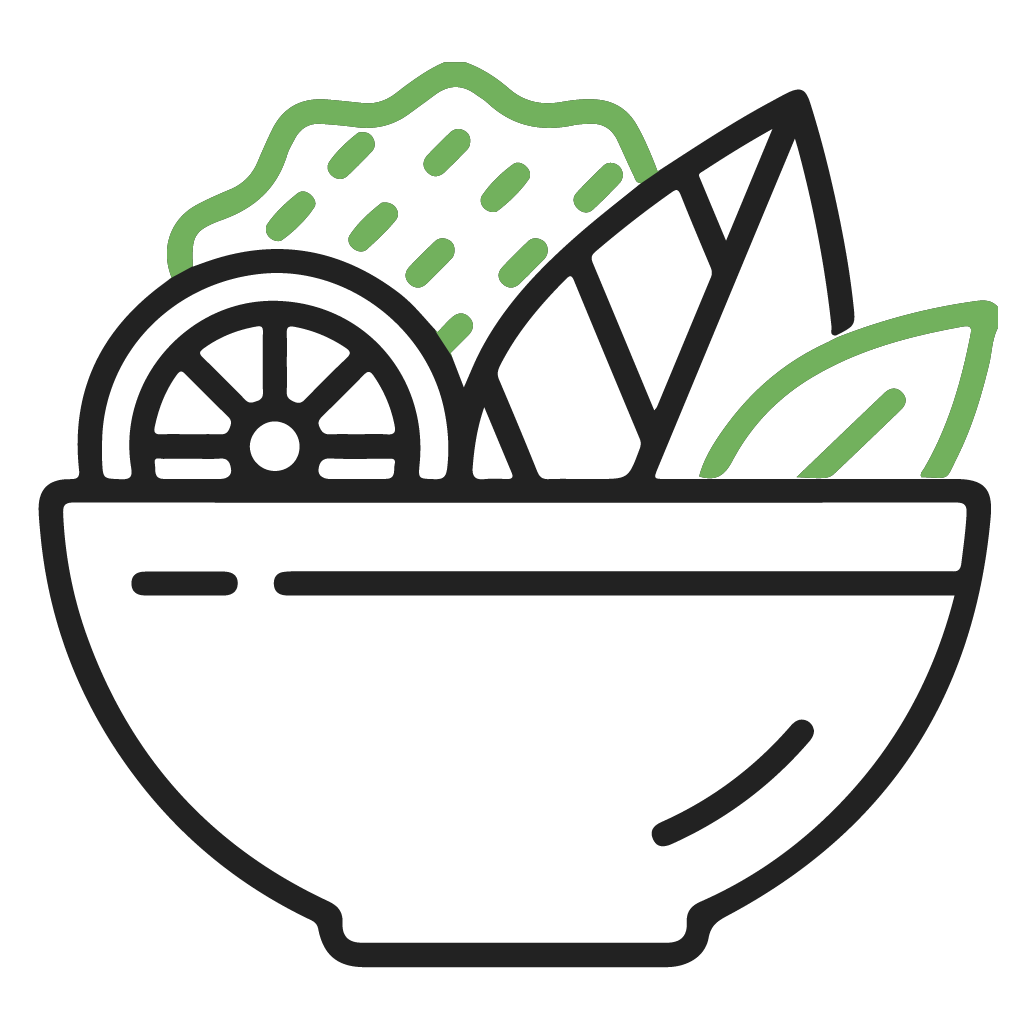 Order
Find what meals you're craving this week and add them to your cart.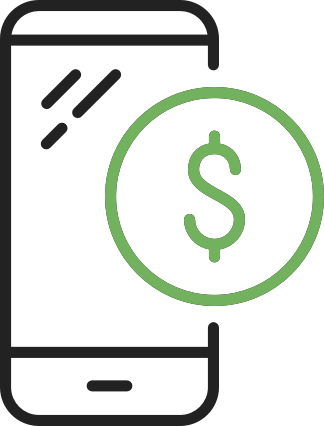 Payment
Pay for your weekly meals, sit back and just wait for your prep to arrive.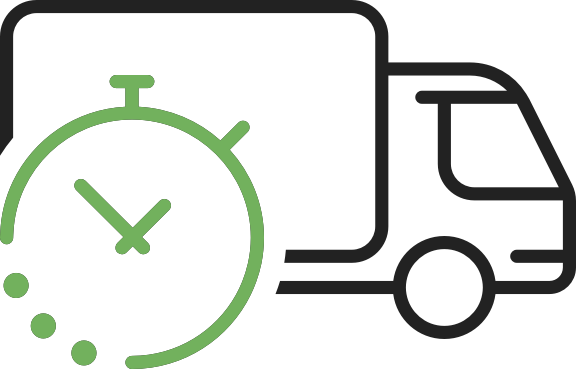 Delivery and Pick-up
We deliver to your doorstep. Home or work, or you can pick it up at our local pick-up location, whatever is convenient for you.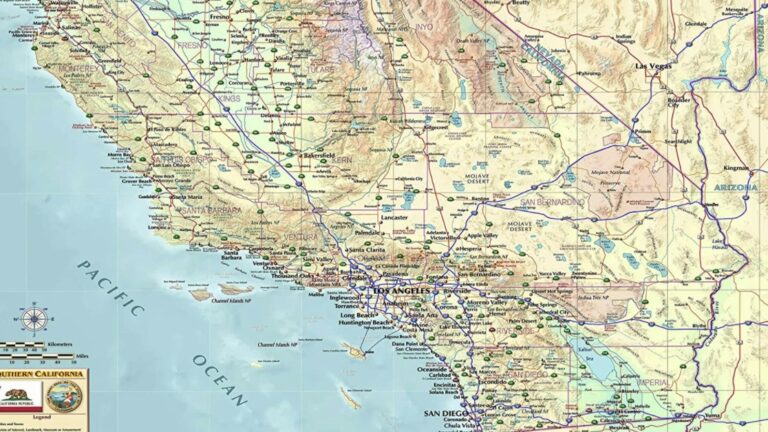 Delivery Areas
Enter your zip code below to see if we deliver to your city/town. If your zip code doesn't work, contact us.
Delivery Areas
Congratulations we deliver to your zip code! Check out our menu to see some of our customer favorites and newest meals to start your order today.
Delivery Areas
Unfortunately your zip code [00000] isn't in our database. Please email us to verify if we deliver to your area!

Corona, CA
I've tired a few other meal prep services, and Fit 4U is by far the best. Quick and easy to heat up and eat a healthy meal versus grabbing take out out or fast food. If you are looking for quality good tasting meal prep that's super convenient, look no further.

Los Angeles, CA
These amazing meals were donated to us in the Emergency Room during the hardest times of the pandemic. Knowing a healthy and comforting meal was waiting for us in the break room gave us something to look forward to!

Corona, CA
I began having meals delivered about 3 weeks ago and I am beyond impressed after being diagnosed with Covid I knew I had to continue to eat healthy no matter what and the service I have received has been AMAZING .
* I now have my mom ordering as well she had been ordering from Jenny Craig and I suggested Fit 4 U and she is doing far better on her weight loss journey .
* My son who is a personal trainer is also now ordering from Fit 4 U .
The meals are fantastic perfect I love the 3 choices you can choose
Lean
Maintain
Bulk
If you haven't tried you must

La Sierra, Riverside, CA
So let me start off by saying I had tried soooo many meal prep service and fit 4u meal prep meals Are AMAZING! I love them all! I don't have time to cook Because of my busy schedule. And they make it so easy to pop my meal in the microwave and it's healthy! I have yet to try a meal from them that I didn't like!
Keep up the good work guys!

Corona, CA
Registered Dietitian Approved.
Yes, I struggle with finding time to meal prep and when I find time boredom from eating the same thing 5 days in a row!
My problem meal is lunch and have tried a few meal services but portion sizes are not modified (and I am only 5'2″) and many come with carbohydrates. Don't get me wrong I do not think carbohydrates are bad I just prefer to have my carbohydrates come from fresh fruit at lunchtime.
I am now on week 3 of using Fit 4U Meal Prep. But I order for 2 weeks so week 4 is in the freezer. My preference is the carbohydrate free lean portion size meals. They are the perfect portion for me and delicious. Plus I can choose a different lunch each day.
I will admit however I only rated 4 stars because the meals don't look like the pictures on the website. But again super tasty and delicious!

Corona, CA
I just started ordering meals again and was so surprised at the quality. My hands down favorite has been the Swedish meatballs, who know healthy could be so tasty and flavorful! Definitely ordering still.

Rancho Cucamonga, CA
I really appreciate this service . I have two young children and my husband is out of town often , so I was getting pretty lazy when it came to cooking a full meal. I have No excuse to eat crap when I have these amazing meals in my fridge . They keep me on track and are helping me towards my weight loss goal . Also Dave always gets back to me if I have any questions which is just so considerate . I can't say enough good things about this service . Thank you so much !

La Verne, CA
My first meal prep and it is awesome! Food is delicious and I could not be happier! Thank you for all the time and energy in prepping all these delicious meals, you have made my busy season so much easier!

Corona, CA
I'm a new customer just ordered my first week of lunches Friday. Delivery was well organized with notification just before they arrived. I'm eating my first meal (Teriyaki Chicken with brown rice and broccoli) right now and it's so good! The convenience, price and quality are going to make meeting my daily calorie goals super easy! And you can't beat the price!

Irvine, CA
Super convenient and decent. This last meal prep lasted me over a week! I just wish the deadline for Monday orders was end of day Friday, because Fridays are hectic for me. Next time I'll order a week in advance to make sure I make the deadline.

Riverside, CA
Best meal prepping company for sure!! They have great tasting and high quality food. They even have rotating menus so you will never get tired of meals! Follow them on Instagram to see more. Keep up the great work guys!!

Brea, CA
AMAZING! So delicious you forget it's healthy! I ordered for the first time last week. Started with 5 Meals and came back for 15! These meals preps are nothing short of delicious, healthy, affordable , and great portions! Even in the corona virus crisis they have been consistent in providing quality meal preps and easy pick up options or delivery. Definitely recommend!

Norco, CA
Came to Nutrishop (Norco) for a body test and some protein shake powder yesterday, and came across this fantastic meal prep business. I've always been unsure about trying these companies because I'm picky on my "cooks" when it comes to meat. Dave happened to be in the shop at the time and gave me the full scoop (no subscription, pick and choose your meals from a decent selection, rotation every two weeks ::thumbs up::), recommending the enchilada chicken meal as a first timer. I'm extremely picky when it comes to chicken and how it's cooked because most people cook it too long, making it dry and stringy. This chicken was ON POINT! Great flavor too (which I need, or I get bored)! Well balanced meal to incorporate into my daily food intake. I'm very pleased. Just ordered three more meals for pick up on Monday! Can't wait to try them! Thanks guys! Great job! (Sorry, no pic… I ate it all hahaha)

Anaheim Hills, CA
I love this service. Good food, healthy, convenient, and reasonably priced. I love the option for pick up at NutriShop. Very convenient and cuts down on shipping costs. Best thing, though, is customer service. One time I got a text from Dave apologizing for giving me a smaller portion on a meal and a discount for my next order. Cool thing was I didn't even notice the error so I would've never said anything. Second, I received a steak dish when I ordered a shrimp one. Within a couple hours of emailing them, Dave texted me and said a shrimp dish would be waiting for me at no cost at the NutriShop. The errors are very few and far between, but it's nice to know if they make one they are quick to correct it and take care of the customer. Oh yeah, and the guy at NutriShop is super cool too, not sure of his name.

El Monte, CA
Let me start by saying how delicious the food is not only is it healthy but everything is cooked to perfection. It is also very convenient because I am a mommy wife and Full-Time student so by the time I made food for my family I dont want to make me anything so this service is amazing I just heat up and eat. Their prices are affordable which is great. You must try it is totally worth it!

Gardena, CA
The food is amazing! I will never cook again! On a path to a healthy life style! And they deliver for a minimal fee you cant beat it!

Corona, CA
Great tasting food, well balanced meal and an affordable price. Menu has a wide selection of entrees & options based on fitness goals (keto, maintain and protein) which makes it great for everyone. Highly recommend ordering!

Detroit, MI
I received my first delivery and have devoured two meals. I am so upset I did not order more. Fresh tasty and oh so very good. I can not wait for tonight's Fit 4 U meal. Now my mom wants to order also. Where have you been all my life?

San Francisco, CA
This is the best meal delivery and prep company hands down! We order for our company weekly and the owner himself delivers the meals fresh and on time. We tell everyone about them since they are local, professional and really the experts. He goes out of his way to make sure we have everything and love it.
Thanks Dave and Team! You have customers for life! 🙂

San Bernardino, CA
Great service!! Food tastes great and Dave provides great customer service. I am a diabetic and have eaten this food for approximately 6 weeks. Blood sugars look great and I feel great.
Thanks to Dave and Andrew!!
Keep up the good work!! I highly recommend
Fit 4U meal prep!!

Ontario, CA
This meal prep is so very delightful and has kept me in track with my meals staying healthy and my appetite content and full.. I have already lost 9 lbs in 6 days eating the meals x2 daily with a protein shake! Amazing since we all know that 80% of your success is what you eat. I order the Keto meals and their delightful keto donuts and protein balls.. Thank you David Nelson for the awesome delish meals that are keeping me on track and for the extra time left for me to excercise!!!

Fullerton, CA
I love this place! The food tastes healthy and delicious. The customer service is excellent and we will definitely be ordering again.

Corona, CA
What amazing food… I like the quanity of food. The portions are enough to make me satisfied. Makes my life easy to order my food for the week. No worries about what to meal prep for the week. Give them a try, you wont be disappointed.

Lake Forest, CA
I've tried numerous meal prep companies and this is by far the best. The ingredients taste fresh and are well seasoned. The containers definitely aren't bottom of the line cheap, they're durable and reusable. And I love that there are chef specials. Every one of them has been amazing!! They have multiple pick up spots which makes it easy for me to plan my schedule ahead of time and swing by while I'm in the area.
Thank you for making eating healthy a no-brainer for me!!!

Riverside, CA
By far one of the best meal prep services I've ever had. Their food is amazing great quality and great taste. I have been purchasing meals from them for the last three months and I'm very happy with my decision and would recommend this place to anyone wanting to eat healthier and doesn't have the time to cook themselves

Corona, CA
This is the best meal prep company I've found. I have tried others and they don't compare to the quality and pricing as this one. All the meals are tasty, delicious and delivered fresh. I recommend this company to everyone looking for convenient, healthy meals prepared with fresh ingredients at a fair price.

Murrieta, CA
Third meal company I have tried and Fit4U is not only excellent but definitely outshines the others. I'm a retired senior who hates to cook. I've determined that it's too hard to cook healthy, varied food for one person without spending more and wasting food. Now my brother is also getting meals and he loves them. It's great because there are lots of choices and options and you can order as many or as few as you need. These meals don't taste like diet food. They are delicious! For those needing a special diet or are too busy to shop, prep and cook, or just would rather do other things, it is terrific. I wish they would have had these while I was working 60hrs a week!

Norco, CA
solid food and great selection. the chicken is hands down the best ive tried after any other company!
Dining Out

Cooking

Time

Dining Out

Cooking

Time

Cost

Dining Out

Cooking

Cost

Effort

Dining Out

Cooking

Effort

Travel time, parking, wait time, meal prep and service

Planning, shopping, preparation and cook time

Chef curated meals delivered to your door
Healthy Meal Prep Delivery Services to Inland Empire & Orange County
The California lifestyle is one that people all over the world dream about. However, beaches and sunshine are only a part of the fantasy – there's also a lot of work to be done. Between time spent behind your wheel and behind your desk, you might not have a lot left over to prepare healthy, delicious, and nutritious meals for you and your loved ones.
Of course, there are loads of healthy meal prep services out there, but who can afford such a luxury when they're already dealing with Inland Empire & Orange County prices?
That's where Fit 4U Meal Prep can be a real game-changer.  With breakfasts, lunches, and dinners designed to fit our customers' healthy, fast-paced lifestyles, our delivery service is dedicated to making eating right a great fit for both your budget and your schedule.
Affordable, Healthy Meals the Easy Way
California is one of the best places to eat in the entire world, so we took great care to ensure our meal delivery service could stand up to our clients' discerning palates. At the same time, we do our best to keep things simple. That means high-quality ingredients, unpretentious recipes, and portions that are neither too small nor too large.
Our "over easy" breakfast menu allows you to select from our classic waffle plates with eggs and bacon and our outstanding homestyle southwest quiche. Simply choose your size and your number of portions, and add your favorite(s) to your cart. With healthy meal prep delivered every week, breakfast is never more than a few minutes away.
Move over to our lunch/dinner menu, where you can choose from delicious Tuscan Chicken or Buffalo Meatballs.  Simply select the number of portions you'd like delivered, and we'll take it from there. Want to know the nutritional facts? They're displayed on our website under every single meal we offer as well as displayed on every meal.
Need a little something to get you through the day? Our cookie and peanut butter protein bites are just what the doctor ordered. We also offer an array of made-in-house donuts as well as an assorted selection of pre-packaged macro snacks. Skip the vending machine – you deserve treats that treat your body right!
All of our meals are restaurant quality, taste delicious, and – best of all – we can deliver to your home or office every single week. Imagine having breakfast, lunch, and dinner prepped and ready to go for the entire week without spending too much time or money! That's the Fit 4U Meal Prep promise.
How Meal Prep Can Change Your Life
We strive to make meal delivery as easy as possible, which is why we do everything through our comprehensive online portal. Simply log on, choose your portions for the week, and add them to your cart. Once you confirm your payment, our team will make delivery either Sunday Night (for Corona, Norco, and Chino Hills) or Monday morning.  Don't worry, you'll always be made aware of when you can expect your food to arrive!
Once you pay, you just need to sit back and wait for the doorbell!
Would you rather come and get your food right from the source? We offer free pickup at the Nutrishop in Norco, California. Simply arrive between 10:00 AM and 5:00 PM on Sunday, or reschedule for any time during their normal business owners. We want eating right to be easy, convenient, and affordable, so we're happy to work with your schedule.
Healthy Meal Prep Delivery Services to Inland Empire & Orange County – and Affordable as Well? It's All Possible with Fit 4U Meal Prep!